PREMIUM QUALITY
AND RELIABILITY
As part of our promise to deliver the longest life possible and the lowest overall cost of ownership, all Seresco dehumidifiers include the highest-quality components, construction details, and service offerings.

At Seresco, we only use components that are well known for providing reliable service over the long term, from direct-drive fans, which are not vulnerable to the wear and tear of belt-driven-systems, to modulating reheat coils, which enable a longer compressor lifespan than traditional hot gas reheat coils. This is just a small sample of the reliable components that are standard across the entire Seresco product line.

OPTIMAL CORROSION
RESISTANCE
Seresco dehumidifiers are purpose-built for the corrosive indoor pool environment. From fully-coated coils and pipes to a cambered roof that prevents water pooling, we've covered all the bases to ensure maximum corrosion resistance.

SUPERIOR CABINET
CONSTRUCTION
Seresco's commitment to quality and reliability is reflected in every detail of a unit's construction, including cabinet design. All Seresco cabinets are manufactured with galvanized automotive grade G90 steel, with two layers of ultra-corrosion resistant paint applied to both sides. All Seresco outdoor cabinets feature a double-wall construction with two inches of insulation and a thermal bridge on the inner liner – key design elements for preventing condensation inside the units.
INDOOR POOLS
ARE COMPLICATED
Indoor pools are notoriously difficult to get right from an HVAC perspective. There are many critical considerations that, if overlooked, can develop into serious problems affecting the building structure or occupant health and comfort. Creating the optimal indoor environment requires partnering with a manufacturer that enjoys a reputation for delivering long-term performance, reliability, and value.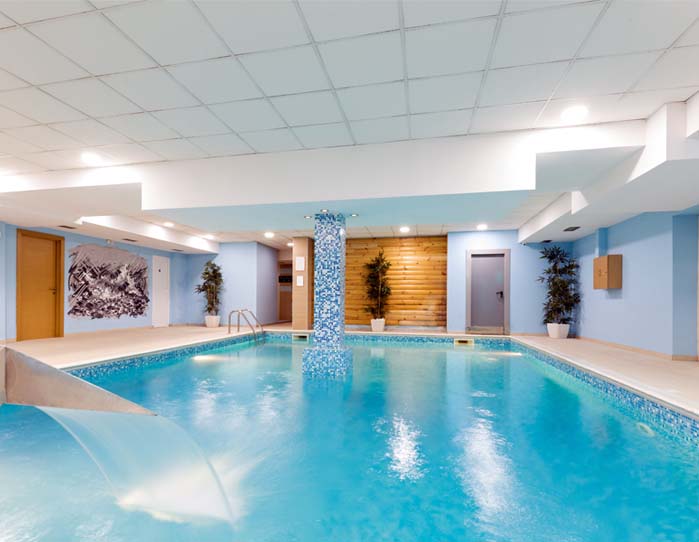 REMOTE PERFORMANCE MONITORING
Seresco dehumidifiers connected to WebSentry Technology benefit from advanced remote monitoring, control, and logging capabilities – insight that is critical to maintaining peak unit performance year round. The best part? WebSentry is included at no cost on every unit we manufacture.